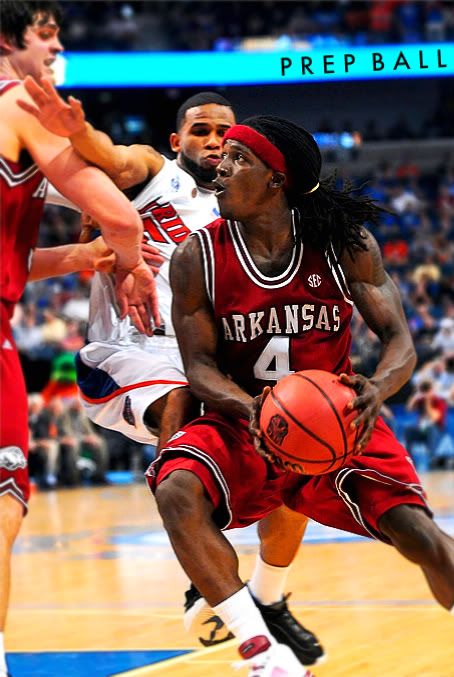 UPDATE: Former '07-'08 Patterson baller Kurt Fenderbosch edited footage of and surrounding that season's Oak Hill game to create the video embedded at the bottom of this post.
Immediately following the Orlando-based production of
Dark Departure
in the fall and winter of 2007, I was employed at the
Patterson School
in Lenoir, North Carolina as the Director of Media Resources. Along with more generic tasks like parenting the dorm, maintaining the canteen and polishing the website, the ambiguous title had me carting about a Sony DV camera - gifted by my cousin Doug Stoup of
IceAxe Expeditions
- documenting various aspects of life in the century-old school. It was a job I landed thanks to my work on
The Making of American Spirit
earlier in the year.
Primarily I followed The Bulldogs, prep basketball team ranked number two in their division. The Bulldogs were led by highly reputable head coach
Chris Chaney
and assistant coach
Ryan Freeburg
. J.V. coach
Momir Gajic
occasionally ran drills and undertook general management charges. The team included
Courtney Fortson
(pictured in Arkansas jersey),
Varez Ward
,
Nate Miles
,
Kurt Fenderbosch
,
Freddy Asprilla
and
Victor Ojeleye
, among others.
From pre-sunrise practices in a court barely more than four walls and weather-worn flooring to interstate trips in rickety, rusting vans, I was there. I lensed intense locker room speeches, feuds between players and even a weekend in the spellbinding city of Boston for a showcase tournament. The key challenges were anticipating action and, well, being the sole force behind the entire piece. If I missed something, it was gone - no alternative camera angles, no retakes. Thankfully there were opportunities aplenty to capture good footage and I feel I succeeded. With the help of stylistic b-roll, a '70s rock song or two and interviews with players, coaches and recruiters, I had what I needed to assemble a serviceable, short documentary.
In an unfortunate turn, when I returned to Orlando in '08 the post-production plans were foiled by technical difficulty and a lack of funding to rectify it. I still have a bright-pink shoebox full of DV tapes on a shelf in a closet, just waiting to be opened and imported by proper hardware... but with Patterson
currently down the tubes
and its former coaches off to new schools, I'm not sure the project will ever see completion. The experience is not one I regret, though, and at least the sounds and images exist in my head... I suppose.